The Woodstock Badminton Club's Derek Neeb put on a show at the Woodstock Youth Badminton Tournament this past Saturday. The tournament was initially billed as a regular championship / consolation tournament, however, Tournament Director Andrew Downing changed the format to a round robin to allow players more games. The attendance included players from the Stratford and Guelph clubs, providing for some stiff competition.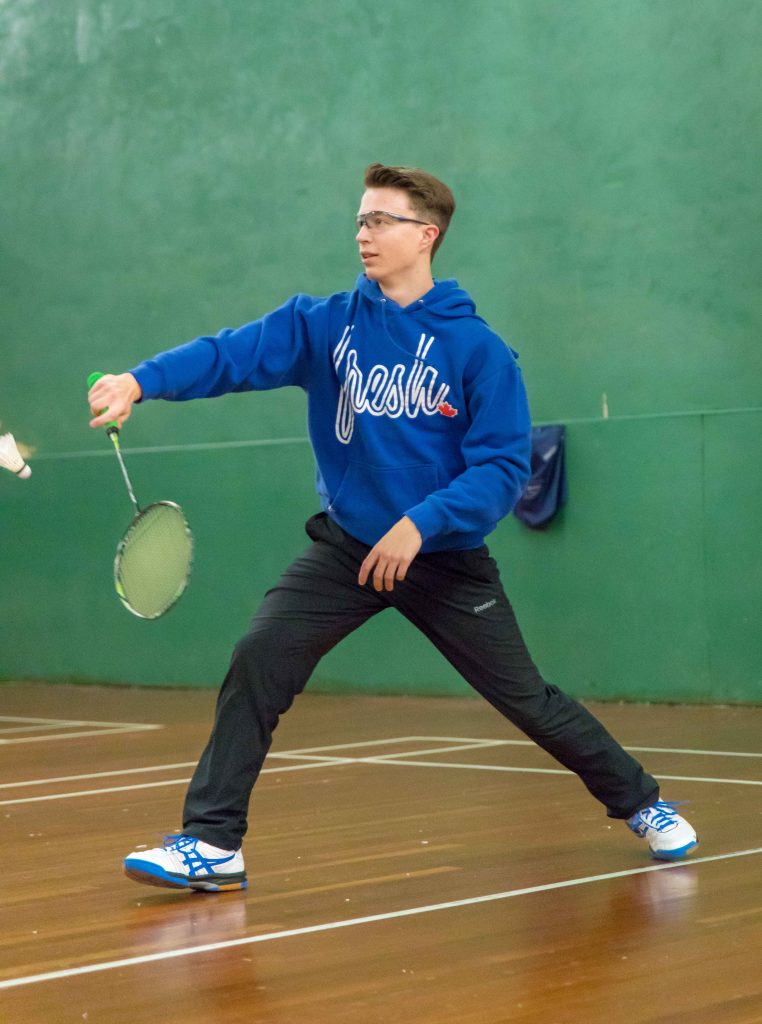 Neeb, a native of Ingersoll, played in the U19 category and went undefeated in all his matches. His final match went three games with Neeb losing his second game 27-25 but coming back in the 3rd to defeat his opponent 21-11. Both players received a resounding round of applause as they excited the court after providing spectators with a thrilling 25 minute match that had both players exhausted. Neeb's relentless attack and physical fitness proved the difference in the match.
An honourable mention goes to Ben Cougler, 10 years old, who was also undefeated in his matches, going 5-0 against the competition. Cougler, like Neeb, used an attacking strategy to continually pound the shuttle at opponents putting them on the defensive.
Neeb and Cougler are both athletes in the Woodstock Badminton Club's High Performance Youth Program.