What does it take to win provincials? Zhao-Yu Tan of the Woodstock Badminton Club figured out the answer to that question Saturday, May 11, 2019 as he became the Jr. C Province of Ontario Under 19 men's singles champion.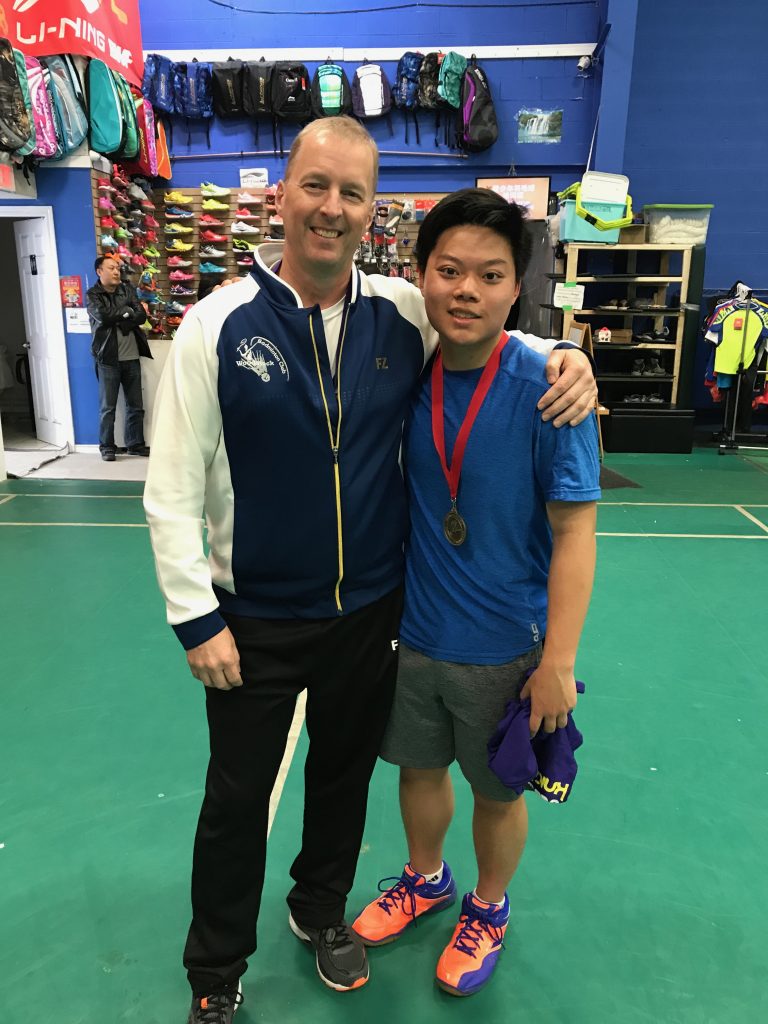 The tournament was held at the Progress Badminton Club in Scarborough, Ontario where 129 of Ontario's top badminton athletes met to compete for provincial titles. Woodstock had five (5) players competing from their High Performance squad and had a strong showing from Tyler Atkinson who made it to the quarter finals, Braden Doucette who fought his way through the consolation side eventually losing in the semi-finals, and Will Waters and Ben Cougler who competed in both singles and boys doubles.
But the day unquestionably belonged to Zhao-Yu who, from the start of his first match, looked like a man on a mission. Zhao-Yu kept his opponents off balance with a mixed strategy of attack, strong defence and a finesse game which had shuttles barely scraping the tape of the net before they fell to his opponents side for the point. His smashing was fast, accurate and devastating. His footwork was flawless, giving him extreme range of movement around the court and his counter attack was timely and often indefensible by his opponents. Zhao-Yu masterfully kept his opponents guessing all day and mixed his strategy beautifully to keep them off balance.
In short, it was a dominating performance as his opponents struggled to gain more than 11 points from him in any game until the finals when the scores were 21-19 and 21-14.
Congratulations Zhao-Yu, the Woodstock Badminton Club, your coaches and teammates are very proud of you!