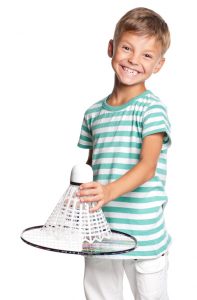 Youth Program Overhaul
While the Youth Program winds up in April and begins again toward the end of September we don't just sit around! We are quite busy this summer modifying the entire Youth Program. learn more about a few of the improvements your coaching staff are working on:
Age Separation
Skill Development lessons will be divided into skill categories moving forward. Some athletes will be permitted to move up and down categories depending on skill and other factors.
Tournaments
Let's go play some games! We will be creating a tournament schedule to provide tournament experience for youth of all ages and skills. Check the Youth Tournaments page for details.
Uniforms
While representing our club at tournaments our players will wear WBC Badminton performance team shirts, purchased by parents. Additional clothing can also be purchased by parents such as extra shirts or warm-up suits – all branded as the WBC Badminton Team.