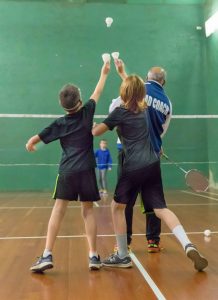 Our Youth Program is one of the most popular badminton youth programs in Southwestern Ontario. Beginner, intermediate and advanced athletes from the Woodstock/London area and from as far away as Toronto/GTA come to train at our facility. The Woodstock Badminton Club (WBC) has been a vibrant piece of the Woodstock community for over 100 years and has a proud history of developing national champions and Olympians. Whether you want to learn new skills or want to train and compete at a regional, provincial or national level, there is a spot for you at the WBC!
Youth Program (ages 5-17)
The Woodstock Badminton Club is dedicated to fostering a lifelong love of badminton in young players. Our goal is to serve the training needs of recreational players, moderately competitive players and highly competitive players.
The program is designed to provide solid foundation in badminton fundamentals, including the rules of badminton, court etiquette, and game play. Club pro and head coach Sajjad Malik and his assistant coaches provide beginners with solid badminton fundamentals.
More advanced players travel to tournaments locally, provincially and in some instances nationally.
There are also tournament opportunities for athletes of all skill levels in the Youth Program.
Youth Memberships
Are valid for one calendar year and entitles the athlete to play at the club during regular scheduled programming. If parents have purchased a family membership then their children are considered youth members.
2019/20 Youth Membership – $229
Youth Membership includes lessons on Saturday mornings and Wednesday afternoon/early evening. There are four time-slots for the Skills Development program and youth members may sign up for a maximum of one time slot on each day (Saturday and Wednesday)  More information can be found on the Skills Development program page. Shuttles and rackets are provided for the Skills Development program. Non-marking indoor shoes are a must to be allowed on court.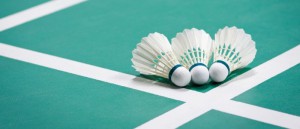 High Performance (HP) training is offered as a separate program (when sufficient interest) and provides a competitive advantage for those athletes who wish to play at a competitive level. HP training has been affordably priced and is offered on Thursdays and/or Sundays when a sufficient number of youth are interested. Speak to our head coach Saj Malik for more information.