The foundation wall repair to stop leaking in the stair case down to the women's change room is complete.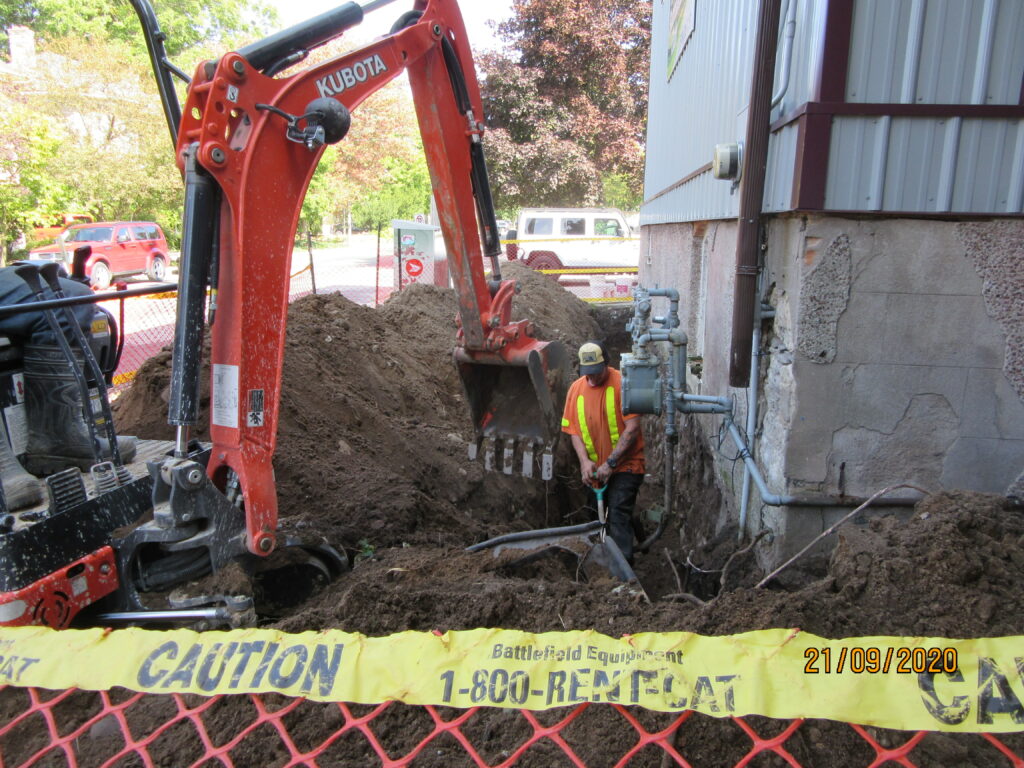 The work was done by Foundation Brothers.
The repair required them to dig a 45 foot trench around the foundation on the north side of the building. They then installed weeping tiles and placed a membrane against the foundation wall before back filling the trench. They also dug a sump hole and installed a sump pump in the basement.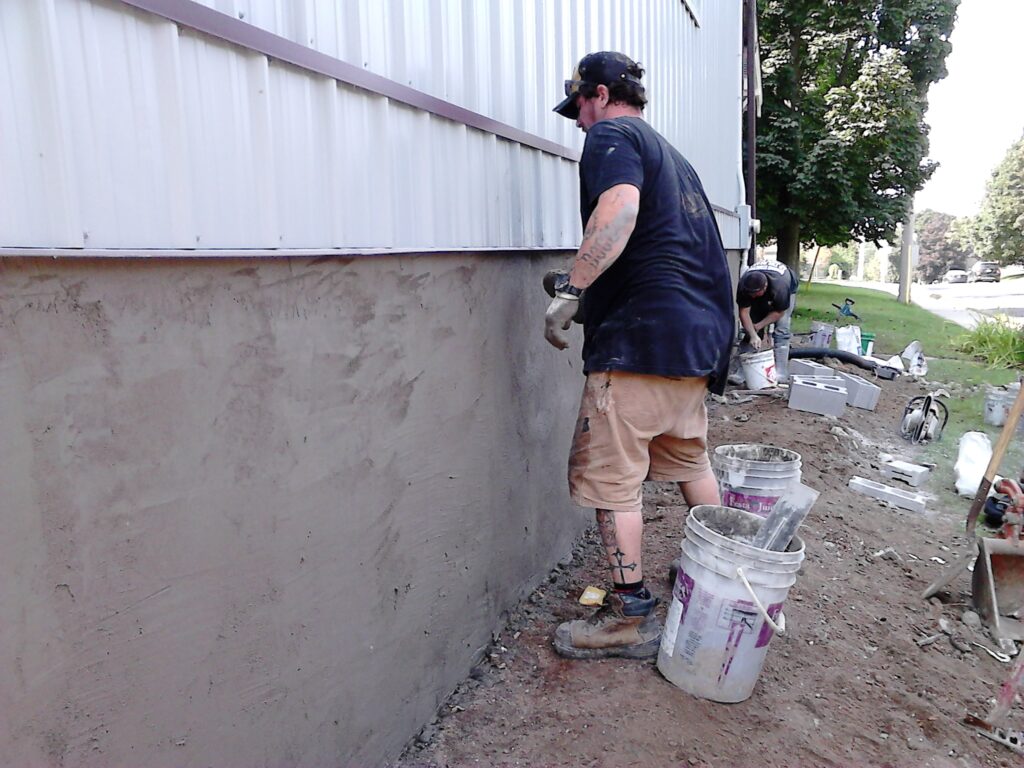 To finish off they closed in two old windows and did parging repairs around the perimeter including the outside stair case to the member entrance.
Thanks to Terry Dunnigan, Gord & Jayne Brewster and Don Karges for pitching in to landscape the excavated area, to take away the brush and to replace the screening under the porch.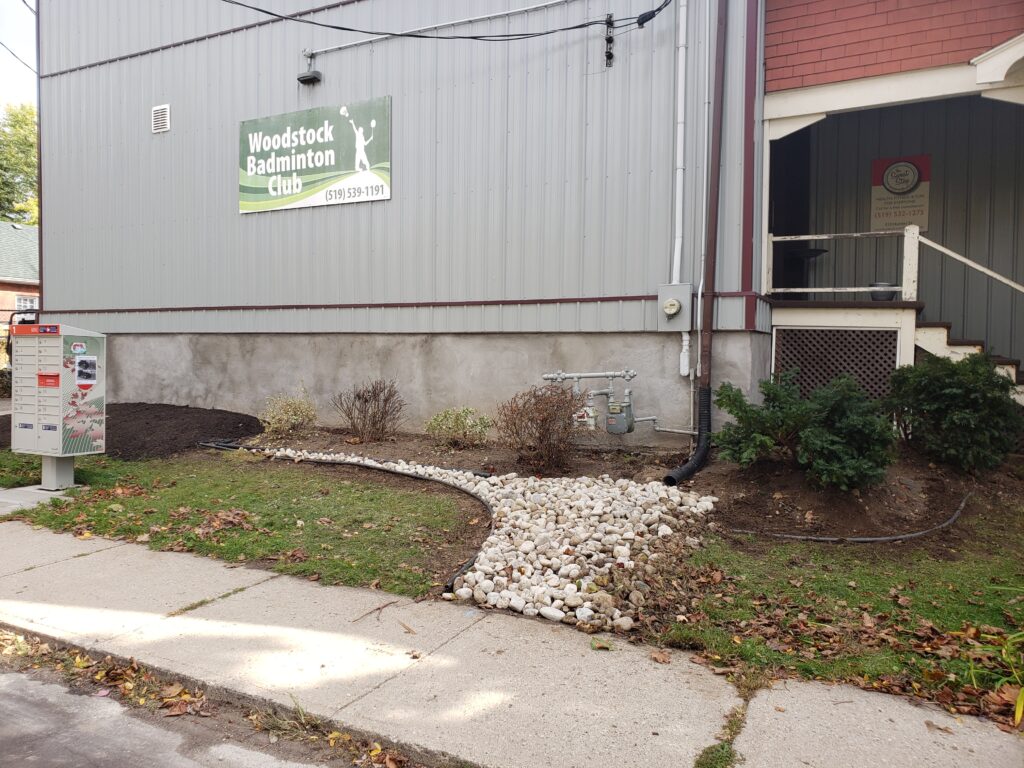 A special thanks to Dana Wells for the outside painting of the remaining closed in window and for being the club's point person to facilitate this major project.